315 Harbor View, Rockwall

House Front (facing the street, L-shaped house wraps around an existing tree)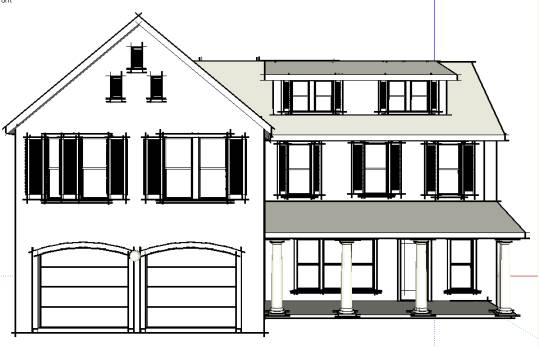 House Rear (facing the lake)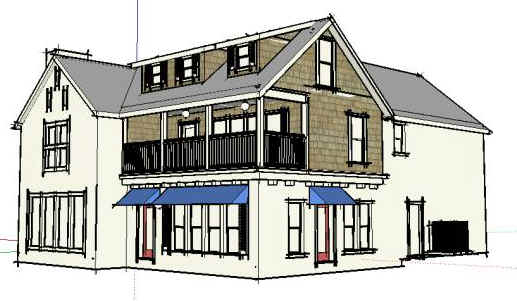 Exterior colors and materials are to be selected. (HOA requires the house to be 75% masonary). Above is an example of painted bricks and cedar shingles.
Rear yard backs up to Marina/Yacht Club with a rare private gate to the Marina. The only lot on the street to have one. Front yard has a shade tree.
Three floors to take in the views. Master suite faces the lake. Expansive open water views.
The Boardwalk development which this lot is in was taken to court by a group of home owners in the rear to protect their lake views. The court mandated a strict roof height restriction for each The Boardwalk lot, where most can accommodate single story houses or awkward two-story houses with constricted roofs.
This lot has the tallest roof height limit in the development. Thus a full two story house can be done as shown, also with enough head room in the attic for third-level living spaces for the best lake views.