4329 Grassmere

- The

Exteriors

Over the years, this house was expanded several times to double its original square footage. The exterior evolved quite a bit along the way but fortunately the house's original style was consistently maintained.

We didn't have to do much. Basically repainted the house and made the entry more inviting (added the awning, replaced a 4x4 column with a Doric one, added glass to the existing door).

The result is a house with old-time University Park's restraint and lightness that new constructions can't seem to match.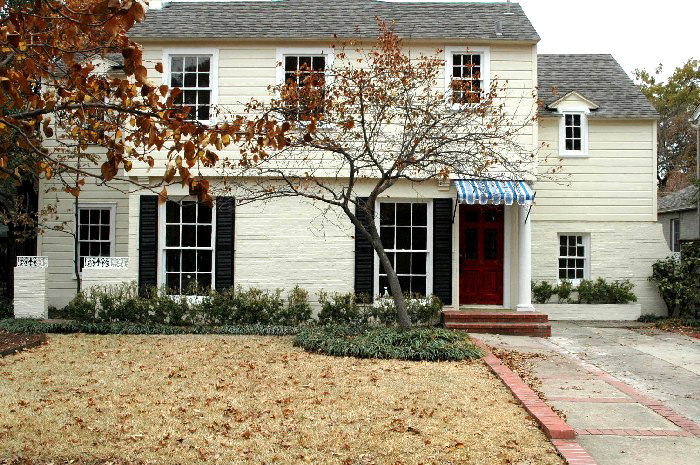 Spacious backyard for Park Cities. Garage looks like a guest house, with the covered porch actually a carport. New electric sliding gate.
Plenty of room for a pool. Mulched area (which used to be a large deck and hot tub) is large enough for both a swing set and trampoline. Balcony off the upstairs game room